Previously, I wrote a guide on how to get started on Home Assistant, an open-source, home automation platform that puts local control and privacy first. This guide is how to expand upon this build to create an all-in-one controller and touch panel using Tileboard. This guide will take you from scratch and end with a touch panel that can control (almost) all devices that are connected to your Home Assistant, including Hue smart lights, smart switches, and your media center, depending on how extensive your smart home is.
The first step to home automation is the components. Before we begin, we need to determine if our home is ready for Home Assistant. As of this writing, Home Assistant supports over 1500 different products. They put together a comprehensive list here. The easiest products to get started with, and the ones I use in this guide, are Philips Hue Lights and WeMo smart switches
Once you have the needed infrastructure for a smart home, we're ready to start building our central brain. Specifically for this build, you will need:
Raspberry Pi 3 Build (~$135)
Philips Head Screwdriver
Keyboard/Mouse
Raspberry Pi 4 Build (~$XXX)
Step 1: Set up your SD card
First thing we're going to do is setup our SD card to run Raspbian, a version of Linux built specifically for the Raspberry Pi.  RasperryPi.org has a great guide for this part.  In short, you will be downloading NOOBS, formatting your SD Card, and copying the files.  Once this is done, proceed to the next step.
Step 2: Build your Touch Screen
Step 3: Setup and Configure you Raspberry Pi
You should now be all set with the base setup of Raspbian.  You could stop here and have your very own mini Linux box, but that's not why you're here.  Time to continue to the true configuration!
Step 4: Connect via SSH from remote computer
There are certain steps going forward that can be completed using the built in Terminal on your new Pi.  However, there will come a point where we will be loading full screen pages that make it difficult to access and it will be a lot easier to copy/paste code lines from a remote PC.
The recommend application is PuTTY (link).  Not sure which one to download, Version 0.73 MSI installer is likely your safest bet.  Direct Link to that is here.
I have also used Termius on my iPad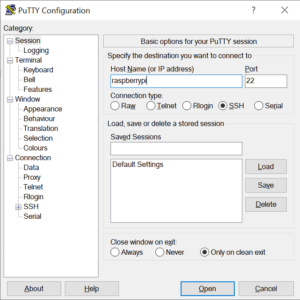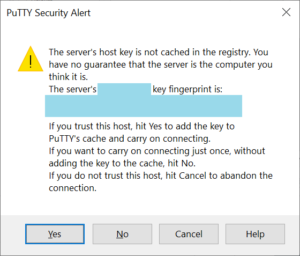 Enter username and password from earlier.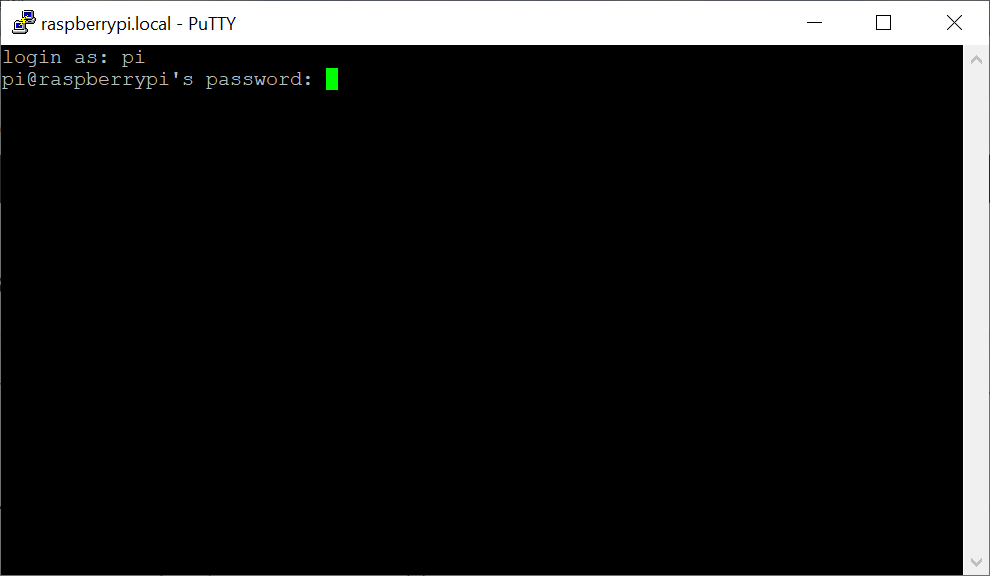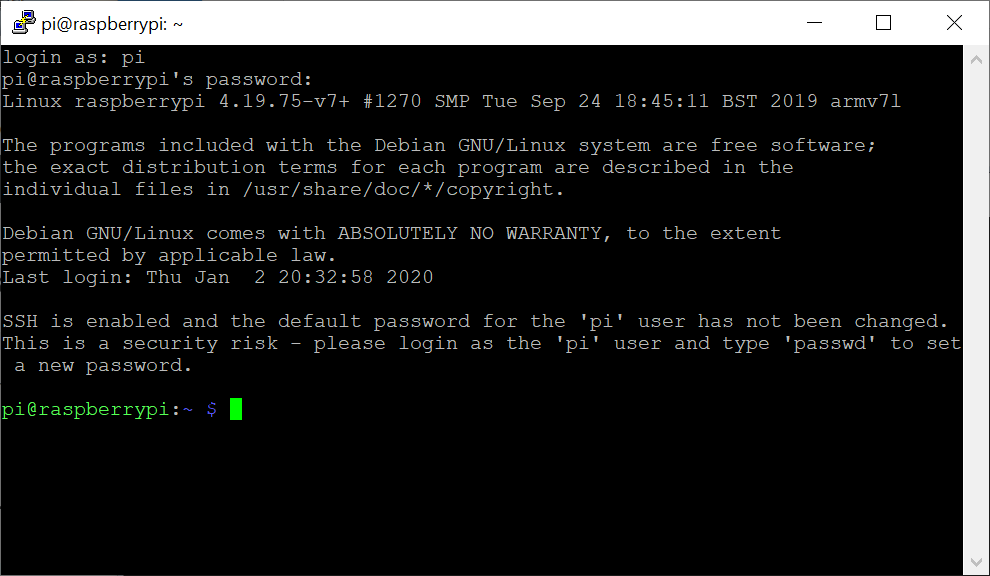 Step 5 (Optional): Rotate Display
Depending on which way you want your screen oriented, based on how you want the power cable to extend, you may want to rotate your display 180 degrees.  Here's how!
Start by opening the boot config file:
sudo nano /boot/config.txt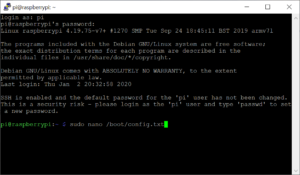 In this config file, add the following lines of text:
# Display orientation. Landscape = 0, Portrait = 1


lcd_rotate=2



# Use 24 bit colors


framebuffer_depth=24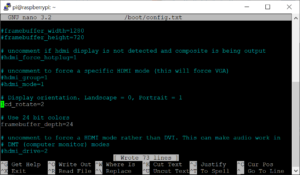 Hit ctrl+o to save the file
Hit ctrl+x to exit the file
Reboot your Pi by inputting:
sudo reboot
and hitting enter. Your connection should disconnect.
Step 6: Update Repositories and Install Chrome
To play it safe and to ensure we have all components we need for our touch panel, we're going to update all of our repositories and install chromium for Raspberry Pi.   Start by reconnecting SSH as shown above.
Update Raspbian
sudo apt-get

 update
Update Repositories (software libraries)
sudo apt-get

 dist-upgrade
Install Chromium
This is what we will use to launch our custom touch panel in full screen mode
sudo apt-get install

 -y rpi-chromium-mods
Install Unclutter
This will hide the mouse after a few seconds of inactivity, ideal for a touch panel
sudo apt-get install

 unclutter
Install Home Assistant
Home Assistant takes multiple steps to install in this environment.  You may need to confirm a few settings as it runs, but for the most part each command simply requires you to hit enter to execute
sudo apt-get install

 software-properties-common
sudo apt-get

 update
sudo apt-get install

 -y apparmor-utils apt-transport-https avahi-daemon ca-certificates curl dbus jq network-manager socat
systemctl disable ModemManager
curl

 -fsSL get.docker.com | sh
Updated 11/11/20, thanks Geoff!
curl

 -sL "https://raw.githubusercontent.com/home-assistant/hassio-installer/master/hassio_install.sh" | 

bash

 -s -- -m raspberrypi3



curl

 -sL "https://raw.githubusercontent.com/home-assistant/supervised-installer/master/installer.sh" | 

sudo bash

 -s
Home Assistant is now official set up on your Raspberry Pi!
Step 7: Setup and Configure Home Assistant
Step 8: Install Tileboard
Tileboard is a custom front end that gives you the ability to make a polished front-end to control Home Assistant.  To make it easy to configure, tileboard is literally and webpage front with some custom settings on the back end to give you the look you want.
Step 9: Starting your Layout (My First Button!)
Up to this point, we have built Home Assistant, loaded Tileboard on to it, and prepared our touch panel to run our GUI.  The following steps will build your interface, and finally, we will setup our panel to launch it!
Step 10: Force Touch Panel to boot to new screen
Now that we've got our panel to a point that we like (for now), we can go ahead an force the panel to load it up every time it turns on.  This will require PuTTY and some boot up configurations.  After this, we're all done.
Connect to PuTTY using your initial Raspbian hostname (raspberrypi).
Once connected, edit the autostart file:
sudo nano

 /etc/xdg/lxsession/LXDE-pi/autostart
You will see the current autostart settings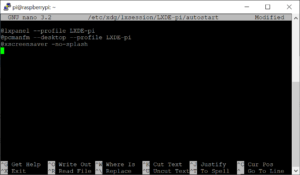 Add the following to this file:
@xset s 0 0
@xset s noblank
@xset s noexpose
@xset dpms 0 0 0
@chromium-browser --noerrdialogs --incognito --kiosk http://localhost:8123/local/wall_panel.html
That's it!  We're done with the base configuration!  Hit ctrl-o to overwrite the file and ctrl-x to exit.  Just reboot the system and watch the magic happen:
sudo nano reboot
When I started this tutorial, it did not occur to me exactly how extensive it would be.  If you made it this far, thank you!  If I missed anything or you're stuck anywhere, please, drop me a line below or at tyler@singlebox.tv.  I know there was a lot to cover here, but hopefully I got you to a point where you feel comfortable making changes.  Keep in mind, you have a full automation suite now.  Do some exploring and play around with the main interface, there is a lot you can do.
I also plan on building some ready-to-ship versions of this as well.  If you'd be interested, please join our mailing list or again, comment below.
Thanks again!